We are a contemporary and connected study destination that aims to produce well-rounded, sought-after graduates and postgraduates. We are recognized for our innovative and relevant programs, our engagement with business, industry, and communities, and our commitment to learning, teaching, and research that prepare students for our changing world. Kingston Imperial Institute, Dehradun intends to establish itself as an institution of global standing and impact. We shall offer a curriculum and access to a diverse range of student experiences to help shape future global leaders. Kingston Imperial Institute, Dehradun will value the strong partnerships with individuals, institutions, and organizations. These relationships will create opportunities for research collaboration and knowledge exchange by bringing together the best minds to address critical issues of global importance. We are committed to engaging with our friends and colleagues from around the world and invite you to experience success with us. The Kingston Imperial Institute, Dehradun is a not-for-profit Indian College with a mission: as an institution, to provide a practical education for students in a specific program based solely on the candidate's academic merit, which prepares for better employability.
UTTARAKHAND TECHNICAL UNIVERSITY
(UTU Recognized-State Govt. University)
UTU is a state technical university situated in Dehradun, Uttarakhand and is recognized by UGC. This was established on January 27th, 2005 under Uttarakhand Technical University Act 2005.
ALL INDIA COUNCIL FOR TECHNICAL EDUCATION
(Ministry of HRD, Govt. of India)​
AICTE which is also known as All India Council for Technical Education was organised in 1945. This organization is a national level organization which works as an advisory organization. The statutory of AICTE was made on May 12th, 1988. This establishment was done with a vision of proper coordination and planning for the development of the education system across the country. It also takes care of norms and standards.
Indian nursing council- Indian Nursing Council was constituted in 1947 by Indian Central Government and has been granting qualifications in nursing, health & midwifery ever since.
UTTARAKHAND BOARD OF TECHNICAL EDUCATION (UBTER)
Uttarakhand Board of Technical Education has been set up by Act no 27 of 2003. This set up was done by Uttarakhand legislative assembly approved by the governor on January 13 th, 2004. This was notified on January 15 th, 2004. It provides assistance for the constitution and establishment of Board of Technical Education in Uttarakhand.
PHARMACY COUNCIL OF INDIA (PCI)
Pharmacy council of india- PCI was founded on 4th Match 1948 under the Pharmacy act by Government of India. PCI manages pharmacy education, registration of pharmacists and regulates practice of pharmacy in the country.
NATIONAL ASSESSMENT & ACCREDITATION COUNCIL (NAAC)
(Ministry of HRD, Govt. of India)
The National Assessment and Accreditation Council is an organization that assesses and accredits institutions of higher education in India. It is an autonomous body funded by the University Grants Commission of Government of India.
HEMWATI NANADAN BAHUGUNA UTTARAKHAND MEDICAL EDUCATION UNIVERSITY, DEHRADUN
Hemwati Nandan Bahuguna Uttarakhand Medical Education University Dehradun- Assented in 2014 by Uttarakhand Government, this university continues to guide medical, para-medical, nursing, and dental education in the state through its teaching, research, and by affiliating with medical education institutions.
UTTARAKHAND PARAMEDICAL COUNCIL
Uttarakhand Paramedical Council- Recognized by Uttarakhand Government, Uttarakhand Paramedical Council provides support, guidance & education regarding paramedical science to the medical students in the state.
NATIONAL DAIRY RESEARCH INSTITUTE (NDRI)
In 1970, NDRI was brought under the Indian Council of Agricultural Research. In 1989, the status of Deemed University was conferred to the Institute for strengthening the academic programs.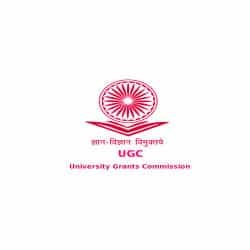 UNIVERSITY GRANT COMMISSION (UGC)
University Grants Commission of India which is also known as UGC is a permissible organisation which is looked after by the Union government in 1956. It is responsible for the coordination, determination and maintenance of standards of university education. It provides recognition to universities in India and distributes funds to such recognized universities and colleges.
MINISTRY OF HUMAN RESOURCE DEVELOPMENT (MHRD)
The responsibility of the Ministry of Human Resource Development is the overall development of basic infrastructure of the advanced education sector in terms of planning, policy and execution. Under the development procedure, the department takes care of the expansion of access and qualitative improvement in higher education with the help of world-class universities, colleges and other institutions.
SRI DEV SUMAN UTTARAKHAND UNIVERSITY
Sri Dev Suman Uttarakhand University is established as a State University of Uttarakhand vide Sate Government notification No 270/XXXVI(3)/2012/48(1)/2012 dtd 19th October, 2012 in continuation to amendment of erstwhile Pt Deen Dayal Upadhyay Uttarakhand Vishwavidhyalaya Act. 2011 (Uttarakhand Act No 22 of 2011) as notified by State Government vide No 357/XXXVI(3)/201 1/57(1)/2010 dated 4th November, 2011.
The establishment of University is a rare distinction of popular and powerful demand and symbolized the hopes and aspiration of the people of Garhwal for the development through the instrument of higher education. The masses of this remote mountainous region demanded for opening a new University at Badshahi Thual, a small but historical town of Tehri Garhwal of Uttarakhand. It was an expression of the quest for empowering their future generation for overcoming endemic economic and social backwardness, geographic and environmental constrains, re-assertion of cultural identity of the local natural and human resources for development.
WHAT MAKES US DISTINCTIVE?
One of the things that makes the KIIMS experience special is the friendly, welcoming environment created by our staff and students, who come from diverse backgrounds and cultures. Students from different parts of the country and neighboring countries are present on campus, and our courses attract everyone ranging from local school leavers to overseas students.
So supportive​
KIIMS offers a really supportive environment, designed deliberately to helps you make the most of your studies. Coming to the college marks a major step in your life, and our staff is here to make sure that the transition is as smooth as possible. They offer advice and support on everything from accommodation and managing your finances, to staying healthy and managing your workload.
So convenient​
KIIMS is located right at the heart of Uttarakhand- Dehradun, combining all the advantages of a close knit campus with easy approach to city centre life. All our buildings are at walking distance to each other, along with some shops situated near the campus for purchasing items of day to day needs, and we are just 12Km away from the bus and train stations. BFIT is situated in Suddhowala, which is the heart of the city with most teaching and learning facilities such as FRI research centers, IMA-Indian Military Academy all within a few kilometers to the campus. At BFIT, whether you're going for lectures, meeting staff, studying in the library, or attending tutorials and seminars, you will always feel a part of the community.